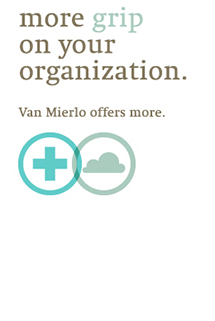 With over 30 year of experience in helping businesses set up in the Netherlands, we have learnt what works best in a wide variety of situations. We invite you to take a glance at the core values that make Van Mierlo "The Accountancy and Tax Office for Foreign Small to Medium Business Owners in The Netherlands."

Reliability
Our honesty and integrity are captured in our motto: say what you do and do what you say. We practice this motto towards our clients and professional institutions, such as De Belastingdienst (the Dutch IRS) or the UWV (the Dutch Center for Employment).

Flexibility
Accuracy and speed are the ingredients for our swift service and what makes us flexible. Our skilled team has the expertise to proactively advise you.  Accuracy and speed are the ingredients for our swift service. This makes Van Mierlo a flexible company and that comes with a great benefit: we need less time and that keeps the costs low for our clients.

Momentum
Being able to shift gears quickly is essential for conducting a healthy business, and we believe that is only possible when you really know each other. That's why Van Mierlo invests in understanding you – the entrepreneur, your motivations and your business. We don't mess with your momentum.

Accessibility
We believe in positivity in our engagements. Always finding a win-win situation. We understand that the better you feel, the better we can work together. Van Mierlo maintains clear communication: we're open, honest and respectful.